Lapis Re:LiGHTs: 1x11
Top Concern
With Tiara, who decided to become her own witch, LiGHTs aim to become a witch again.
Around the time they talked about their dreams, the demons were approaching Maam Kester, where the academy exists.
To protect the city from this threat, President Chloe makes a request to five groups planning to perform an orchestra at the upcoming Kestel Festival.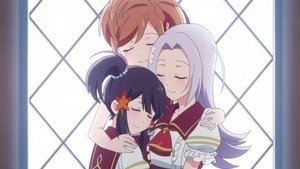 Sep. 12, 2020